Montgomery County's extensive transportation network provides your company with access to customers, workers and distribution ports. Our community has excellent road, rail and air transportation networks, as well as one of the nation's most robust public transit systems.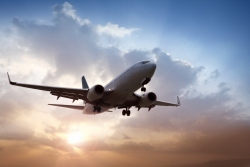 Airports
Montgomery County is conveniently located to three airports: Baltimore/Washington International Thurgood Marshall Airport, Ronal Reagan Washington National, and Dulles International, all containing commercial passenger and air cargo services and all within a 45-minute drive.
Baltimore/Washington International Airport
In addition, the Montgomery County Airpark provides commuter and corporate air service.
Train & Metro
The Metro rail is our subway system that can transport you throughout the D.C. metro area. There are 13 metro stops on the red line in Montgomery County, taking you directly to the heart of Washington, D.C. in 30 minutes or less.
The MARC (Maryland Area Regional Commuter) train has three stops in Montgomery County including Gaithersburg, Rockville, and Silver Spring on the Brunswick Line.
The Amtrak train station in Montgomery County is conveniently located at the Rockville Metro station.
Highways
Montgomery County has major roads that connect the community to all points along the east coast.
I-270, commonly known as the "270 Technology Corridor"
I-495, the Washington Beltway
I-370
US Route 29
MD 200, the Inter-County Connector, a newly opened road which connects the County directly to I-95, and to Baltimore and points east
Ports
The Port of Baltimore, with a 50' channel, is a leading automobile and break-bulk port, with seven public terminals.
Buses
Montgomery County is well served by an extensive public bus network, with 41 Metrobus routes, plus local service via the county's Ride-On bus system.