From vibrant, urban commercial centers like Bethesda to tight-knit rural towns like Poolesville, Montgomery County offers a community to suit every business, every worker, and every lifestyle.  From major employment centers to historic communities to trendy entertainment areas, Montgomery County has it all!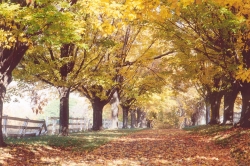 Major Towns & Cities
Barnesville
Incorporated in 1888, Barnesville sits atop a ridge with views of Sugarloaf Mountain to the north and the Catoctin Mountain and Blue Ridge ranges to the west. The town's motto, "A Caring Community," is a testament to the sense of place enjoyed by the town's residents and their neighbors in the Agricultural Reserve of Western Montgomery County.
Beallsville
During the Civil War, historic Beallsville was known as Monocacy Church, home to the 1748 Anglican "Chapel of Ease" from which the town acquired its name.  Beallsville was a crossroads on the road from Rockville to the Monocacy River and Nolands ferry, making it a strategic spot for the Union.  It is also home to the historic Darby Store and the Monocacy Cemetery, which dates to the American Revolution.
Bethesda
Bethesda, one of the most renowned communities in the Washington, D.C. metropolitan area, is known as a great destination for ethnic restaurants, boutiques, home décor shops and artistic and trendy hot spots.  Additionally, as home of the National Institutes of Health, National Library of Medicine and the National Naval Medical Center, it is known as a leading biomedical research center. Downtown Bethesda is one of the County's leading employment centers, with close to 50,000 workers.
From award-winning theatre to independent films, downtown Bethesda's Art and Entertainment District is filled with inspiring artists and entertainment venues.  Unique galleries and public art fill the streets.  The Bethesda Arts and Entertainment District is managed by the Bethesda Urban Partnership, Inc. (link)
Boyds
Boyds began as a village for workers constructing the Baltimore and Ohio Railroad (B&O) in the 1870s and is now served by the MARC train system. It is home to Black Hills Regional Park and Little Seneca Lake, as well as the historic Boyds Negro School, the only public school made for African Americans who lived in the area from 1885-1936.
Brookeville
Established in 1794, Brookeville is one of the county's earliest settlements.  The small town is known as "U.S. Capital for a Day," where the President James Madison fled when the British burned Washington, D.C. in the War of 1812.
Chevy Chase
Chevy Chase, developed by the Chevy Chase Land Company in 1890, was built on Connecticut Avenue, which the Land Company extended.  One of the area's first fully planned communities, Chevy Chase was designed by well-known planners and architects.
Clarksburg
Clarksburg is named for Native American trader William Clarke, and was established at the intersection of the main road between Georgetown and Frederick and an old Seneca trail.  In the years since 2000 there has been major growth in Clarksburg, with a town center currently being built in the heart of the community.
Damascus
Currently a commercial center for the northern part of the community, Damascus was the first surveyed in 1783 as "Pleasant Plains of Damascus."  It remains a beautiful agrarian area with rolling hills and valleys.
Gaithersburg
Gaithersburg is located in the heart of Montgomery County and its technology corridor, and is home to many high-tech corporate headquarters.  Established in 1878, Gaithersburg has grown from an agrarian community to an award-winning neo-traditional urban city.
Garrett Park
Established in 1898, Garrett Park is a small town of some 900 residents.  Garrett Park, listed on the National Register of Historic Places, has the community spirit that is epitomized by its local celebrations and quaint Town Hall.
Germantown
Because of its location along I-270, Germantown is one of the county's fasted growing communities, with an extensive number of new homes, communities, schools and employment and commercial centers.
Glen Echo
The Baltzley Brothers established Glen Echo Park as a Chautauqua in an effort to promote the surrounding area in real estate development. The park is now operated by the National Park Service as an arts center, with neighboring residences lining the nearby C&O Canal.
Hyattstown
Hyattstown is one of Montgomery County's earliest villages and the counties most northern point.  Founded in 1798, the community is known for its rural scenery and historic homes.
Kensington
Kensington, another historic community listed on the National Register of Historic Places, was founded in 1890.  The town, near the Connecticut Avenue Washington beltway exit, is known for its elaborate Victorian homes and antique row commercial area.
Laytonsville
Laytonsville was originally known as Cracklintown. This name originated from the popular cracklin bread, which was baked in the locale.
Montgomery Village
Montgomery Village was created in 1962 by Kettler Brothers, Inc. The vision for this planned community in Gaithersburg is credited to architect Charles Kettler, who incorporated Kettler Brothers with his brothers Milton and Clarence in 1952.
Olney
Olney was established in the early 1800s as a community of artisans, traders and merchants. Today, it is a thriving residential community.
Poolesville
Poolesville was named after its first settler, John Poole, who settled there in 1783.  Located near the Potomac River, this tightly-knit community has retained much of its historic charm.
Potomac
Potomac is considered to be one of the wealthiest communities in the United States.  Here you'll find small shopping centers with upscale retail establishments, scenic views and exquisite residential subdivisions.
Rockville
Settled in the 1750s and incorporated in 1801, Rockville served as an important crossroads community, offering train and transportation lines.  Rockville is the County seat of Montgomery County, is a growing employment center, and boasts of a lively, newly-developed Town Center.
Sandy Spring
Settled by Quakers in 1725, this charming town offers many wonderful examples of historic architecture, including the town's Friends Meeting House constructed in 1817.
Silver Spring
Silver Spring's walkable downtown atmosphere is the perfect place to grow your business, locate your family, and enjoy the atmosphere of a newly-redeveloped urban center.  Strategically located minutes from the Nation's Capital and the Beltway, Silver Spring offers excellent restaurants and stores for every budget and a vibrant mix of arts and entertainment.
Takoma Park
Considered to be Washington D.C.'s first commuter suburb, Takoma Park was founded in 1883.  The town has an extensive historic district with everything from large Victorian homes to tiny bungalows.
Washington Grove
Originally a Methodist meeting ground founded in 1872 on a 200-acre tract of land, summer camp followers eventually constructed year-round homes.  You can still walk the tree-lined streets of "The Grove" and see the original summer cottages in their idyllic settings.
Wheaton
Wheaton is a revitalized urban area of Montgomery County with ethnically-diverse dining and unique shopping.  Wheaton is designated as a Art and Entertainment District, and boasts of access to major roads and public transportation networks.