DED's Division of Small and Minority Business Empowerment spearheads the County's small and minority business programs.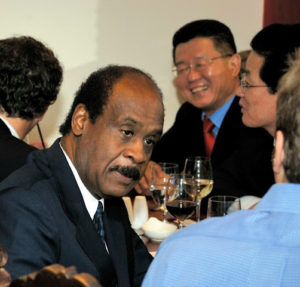 The Division of Small and Minority Business Empowerment within the Department of Economic Development provides services specifically tailored to:
Small Businesses
Minority- and Women-Owned Businesses
This division was created to ensure that an effective and consistent approach to service delivery was implemented for the more than 33,000 small and minority businesses located in Montgomery County.
DED works to ensure the success rate of small and minority businesses through access to resources and technical assistance activities including:
Small business conferences,
Procurement and contracting fairs,
Women and Minority Business Services,
Business Mentorship Program, and
International trade seminars
Major employers and government agencies are often in attendance to discuss contracting opportunities with small and minority vendors. Seminars are also conducted and may include topics such as strategies to market services or products and how to obtain contracts.
In addition, small and minority businesses benefit from the many strategic partnerships that have been formed with other organizations interested in advancing opportunities for small businesses.