Montgomery County is a part of both the Washington Metropolitan Area and the Baltimore-Washington Metropolitan Area. According to data from the U.S. Census Bureau, our population was nearly 1 million as of 2012.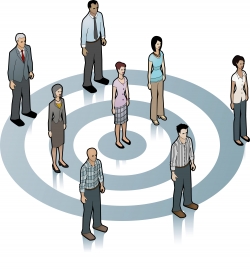 Montgomery County's diverse and well-educated residents provide a skilled and available labor force for all knowledge-based industries. We have the nation's highest percentage (29.2%) of residents over 25 years of age who hold post-graduate degrees.
Most of the county's residents live in unincorporated locales, the most populous of which are Silver Spring, Germantown and Bethesda. The incorporated cities of Rockville and Gaithersburg are also large population centers.
Overview Statistics
Population
974,824
Population % change, 2000-2010
11.3%
Median Age
38
Foreign-born population
32%
Persons age 5 and older who speak
a language other than English at home
36%
Number of households
357,086
Number of persons per household
2.7
Educational Attainment
High school graduates,
% of persons age 25+, 2005-2009
91.1%
Bachelor's degree or higher,
% of persons age 25+, 2005-2009
56.1%
Gender

| | |
| --- | --- |
| Males | 48% |
| Females | 52% |
Race

| | |
| --- | --- |
| White, Non-Hispanic | 49% |
| Black or African-American | 17% |
| White Hispanic | 17% |
| Asian | 14% |
| Non-white, Hispanic |  2% |
| Two or more races |  4% |
Income

| | |
| --- | --- |
| Median household income, 2009 | $96,985 |
| Per capita money income, 2005-2009 | $48,690 |